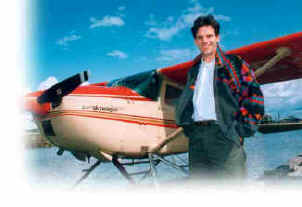 CHRIS HOLMES, ATPL
(click here to jump straight to my resume)
---
Why am I the right person for your operation?
I am a Canadian Airline Transport licensed pilot with worldwide, violation-free flying experience including regions of western and central Canada, the arctic, and The Republic of Maldives. Flight times to date include both turboprop and piston aircraft in float, ski, and wheel configurations. My license is fully certified for IFR flight and I am experienced in all weather conditions.
But wait, there's more!

My aviation related knowledge reaches far beyond the flying hours you will find on my résumé; I have been an airline owner/manager, multiple aircraft owner, aviation consultant, and sched & charter pilot. My participation has also been paramount in the realization of other entrepreneurial ventures. In these capacities, my mature and responsible attitude earned me the respect of clients and colleagues alike. My business acumen made me a two time nominee of Ernst & Young's prestigious "Entrepreneur of the Year" award. This extensive background has allowed me a unique perspective: as a pilot, I understand the challenges that management faces and the actions they must take; as a manager, I am aware of the stresses and issues that pilots and other employees deal with on a regular basis. This understanding has led to my respect for management and employees alike and is reflected in my professionalism and work ethic.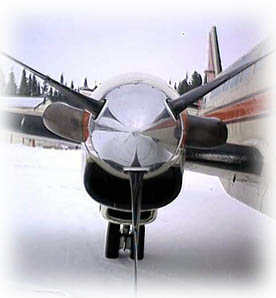 Aviation: it's in the blood...
You could say I was born with it. Aviation is in my genes, inherited from my father and his father before him. My brother, mother, and aunt are also involved in the aviation industry. I am the pilot product of an airplane environment. For me, aviation is more than a passion, it's a family tradition.
Is that all?
In the end when it comes down to it, there is one achievement I take pride in more than any other: my continuing commitment to provide safe and reliable service. After all, everything else is merely to aid in the accomplishment of that singular objective.
I hope that some day soon I will be able to bring my skills to your team.
Contact me for your pilot needs.